Bring your passion for yoga, mindfulness and community to life by starting a career at YYOGA!
Working with one of Canada's leading yoga studios, this is your chance to use your people skills while connecting with our guests and creating a strong community spirit in a team who don't (usually) take themselves too seriously.
It's not all peace, love & yoga, of course (though it is pretty magical). You'll need to be well-organized, provide a consistently high level of customer service by focusing on each guest's individual needs, proactively anticipating areas of concern and facilitating the smooth coordination of daily operations. In this way, you will ensure that your YYOGA Studio exceeds our guest's expectations and delivers an amazing experience every time.
In return we will ensure your individuality is respected and that we provide a relaxed and friendly working environment where you get to wear yoga pants every day – bonus right?! In addition, you can look forward to some of our great benefits like:
Fun, supportive and community centric environment
Comprehensive training and Learning and Development opportunities
Awesome discounts on retail, workshops, and teacher training
Extended Benefits for team members who meet required hours and wait period
We positively promote career advancement within YYOGA. We always want to see our team fly and are always looking for new superstars from within our team to support our growth in Canada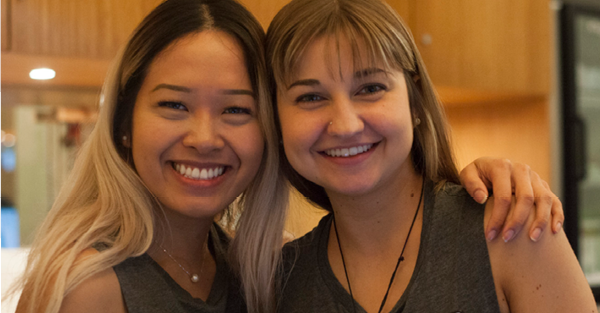 YOUR ROLE
We are on the lookout for the next customer service rockstar to join our team and continue to make YYOGA the home for yogis across Canada.
WHO YOU ARE
Someone with strong customer service and listening skills
You have excellent written and verbal communication skills – ability to communicate effectively over the phone and in person
Enthusiastic, personable and professional
Passionate about wellness, fitness, yoga – a desire and ability to promote the YYOGA brand and help us expand our community of loyal members
You have strong time management, prioritization and multitasking skills
WHAT THE JOB REQUIRES
Previous customer service, retail or hospitality experience
A desire to advocate for the YYOGA brand and sell passes and memberships
Passionate about promoting yoga and wellness
Ability to effectively resolve challenging guest situations
Ability to work in a fast-paced work environment, both independently and as a part of a team
Ability to successfully multitask
Ability to communicate effectively over the phone and in-person
Enthusiastic, personable and professional disposition
Adaptable with a desire to develop new skills
Computer skills
Organized and detail-oriented
Ability to meet the scheduling needs of the studio(s)
Bonus:
Experience using MindBody Online
First aid and/or CPR certificate
Ability to speak a 2nd language
LOCATIONS
Currently accepting applications for all studios (part-time with the possibility for full-time):
Westside (Kitsilano, West Sixth)
North Vancouver (Northshore Elements)
Richmond Olympic Oval
Downtown & Yaletown
HOW TO APPLY
To apply, please fill out this form. We thank you in advance for your interest in working with us and hope to welcome you to the YYOGA fam.