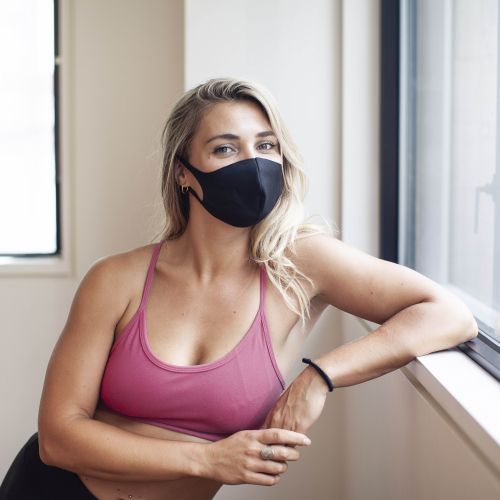 All of our locations are open with:
reduced capacity + focused programming
increased cleaning
updated safety procedures
Advanced bookings are required and open for reservations.
C O L L E C T I V E R E S P O N S I B I L T Y
Please stay at home if you are in any of the following situations. Guests, team members and teachers in any of these situations will not be permitted to enter YYOGA. We'll happily welcome you back after a period of self-isolation.
Have Symptoms of COVID-19 If you have symptoms of COVID-19 including fever, chills, cough, shortness of breath, sore throat and painful swallowing, self-isolate at home for a minimum of 10 days.
Instructed by Health Official If you have been given direction by a provincial health officer to self-isolate, follow those instructions.
Been Outside of Canada If you have arrived from outside of Canada, or have had contact with a confirmed COVID-19 case, self-isolate for a minimum of 14 days and monitor for symptoms.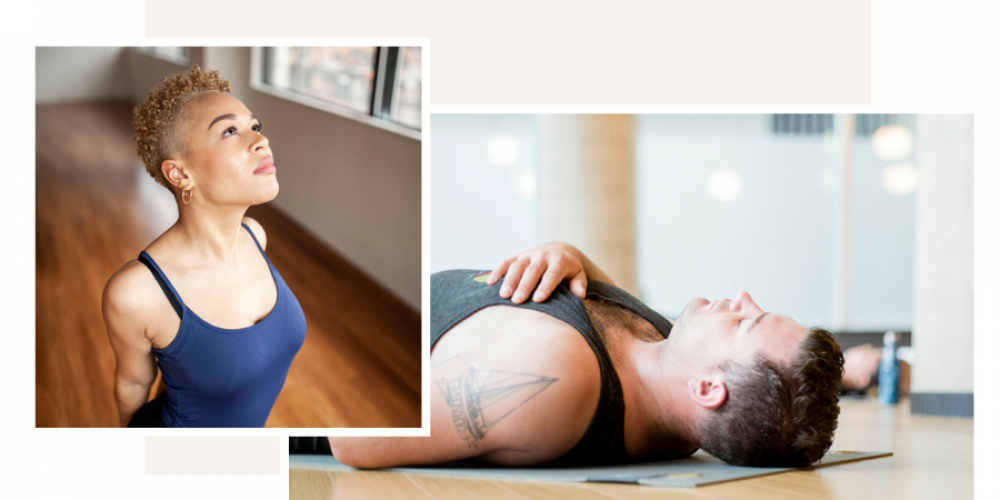 Standards of Health
The safest experience for everyone is the one that is co-created with you.
As has always been the case, we remain committed to maintaining our high standards of health and hygiene, but we need your help too.
W H A T W E ' R E D O I N G
Mandatory health screening & etiquette
Health screening for guests, teachers and team members is required. Only those who meet requirements and follow mandatory safety guidelines are permitted.
If you show any signs of illness while present in the studio (for example, coughing) or you do not follow our safety protocols, we will ask you to leave.
Reduced capacity & focused programming
Capacities reduced to give the required 6 feet space in between each mat. Markers identify where to place your mat. Focused programming allows more time in between classes for increased cleaning.
Cleaning procedures
High touch areas are regularly and thoroughly cleaned using a hospital grade disinfectant that is known to kill viruses. Classroom floors and high touch areas like switches and handles will be disinfected after each class. Changing rooms are disinfected after sign in. Team members wear gloves when cleaning.
Protection of staff
Plexiglass barriers are installed around the sign in station. We've provided gloves and face masks for team members. Teams have been provided with additional health, safety and personal hygiene training prior to working in the studio.
Reduced services
No props are available and programming is offered with this in mind.
Tea lounge spaces, showers, saunas and water fountains remain closed.
Tea service, mat and towel rentals and tokens are temporarily discontinued.
Retail Boutique
At this time, our boutiques are closed during our studio hours. Please contact boutique@yyoga.ca for support with purchasing from our boutique. We would love to help you select props, gear & apparel that you can purchase in advance and pick up before class, or curbside.
W H A T W E N E E D F R O M Y O U
–– Before coming to the studio ––
Meet Health Screening Standards: Please use the Self Assessment before you come to the studio.
Please Wear a Mask: Effective October 1, Masks are required when entering the studio and walking to class. Once you arrive on your mat you can remove your mask. When class is complete we ask that you wear your mask to exit the studio.
No Walk-ins; Advanced Booking Only: You must pre-register for class online. Bookings open 6 days prior and are first-come, first-served.
New Class Cancellation Policy: As we are offering limited spots for booking, we require guests to cancel reservations they cannot attend more than 12 hours before the start of class. Read more
New Waitlist Policy: If it's outside of the 12 hour cancellation window and you're next on the waitlist, you'll be added to class automatically if someone cancels. Once you're added, our cancellation policy applies. Read more

By choosing to attend a class at YYOGA, even with the above mentioned safety measures, you acknowledge and accept the additional risks associated with the global health pandemic COVID-19.