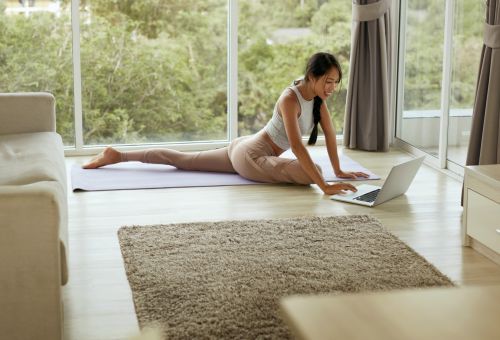 Connecting you directly to the teachers you love and giving you options to maintain your practice from home has been one of our priorities.
You've also told us that you love having both YYOGA at Home AND live classes so you can have both access to a big library of options and also have the opportunity to connect live with others (which is so important right now). So, we went to work to come up with a better way for you to do that.
Practice with Us from Home
YYOGA at Home gives you access to hundreds of classes online from yoga and meditation to pilates and YSculpt; we've got something for everyone. Practice when you want and how you want with your favourite teachers!
Our subscription now also includes Live Stream classes. Get the feeling of a live class without stepping out your front door.
Try it today, your first 7 days are FREE!
Subscription Options